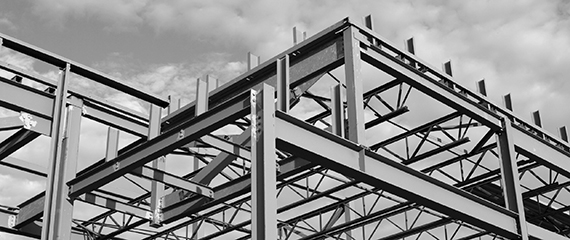 Mortgage Solutions
HarbourEdge specializes in short-term mortgage solutions in select geographic markets. Our particular niche is short-term residential and commercial construction mortgages ranging from $500,000 to $5,000,000 for the following types of developments: 
– Apartment/multi unit acquisitions and renovation financing
– Residential home construction financing
– Commercial income property construction financing
– Condominium development financing (excluding the City of Toronto)
– Industrial/Commercial owner-occupied building mortgages
As a privately owned Trust, HarbourEdge is nimble and responsive. We respond to requests for mortgage solutions within 24 hours and we can provide financing within days, not weeks or months.
Our private mortgage clients
Our private mortgage borrowers are Canadian companies and individuals that fall into one of three groups:
– Seasoned, proven developers/builders who are long on assets and short on capital
– Entrepreneurs or other self employed individuals who are building their own homes but cannot find suitable construction financing through traditional means
– Existing business owners with strong equity positions in their current business real estate holdings
– 100% of HarbourEdge private mortgage solutions are issued through licensed Mortgage Brokers or repeat borrowers.
The HarbourEdge difference
Banks look at mortgage eligibility from a pure numbers point of view. HarbourEdge is more holistic in our evaluation. Our extensive background in construction, financing and institutional investment has enabled us to develop a comprehensive understanding of the opportunities and the risks. No one knows our particular niche—small and mid-market private mortgage solutions—better than we do.
Added Value
The significant experience of the HarbourEdge senior management Team provides borrowers with value-added project management support for the duration of your project, free of charge. As construction jobs progress, our borrowers submit summaries of bills to be paid and purchases to be made. Draw requests are established with our borrowers for specific dates each month. The site is inspected on each draw request to make sure that work is completed correctly and in accordance with approved budgets. Where applicable we issue vendor payments directly to the trades and suppliers, managing escrow holdback accounts so that you don't have to.
Fast, flexible private mortgage solutions
As a private Trust, HarbourEdge is agile and quick. We can also be creative in putting together construction financing deals. When we have a deal that we like, HarbourEdge issues a firm Offer of Financing. This shows potential borrowers exactly what they must do in order to secure the construction financing they need. From first contact with HarbourEdge to securing the construction financing you require can take just a few days' time.
HarbourEdge terms are competitive and our contracts are transparent. Terms are clearly laid out and we do not charge prepayment penalties.
Consider HarbourEdge your private mortgage solution partner for the long term. We have earned the trust of our Borrowers and Mortgage Brokers across Canada, and they ours.
– Attractive terms
– Transparent process
– Fast turnaround
– Ongoing project management support
– Excellent customer service
– A construction mortgage solution partner for the long term
HarbourEdge Centre
40 Huron Street, Suite 200
Collingwood, Ontario L9Y 4R3
HarbourEdge Capital Corporation
Copyright © 2023. All Rights Reserved.
Privacy Policy
* Investment return will fluctuate over time. Past performance may not be repeated.