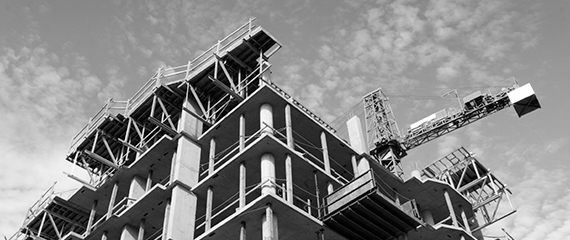 Bridge Financing
Whether you are a builder or an individual looking for short-term financing, HarbourEdge can help. We specialize in mortgage solutions in select Canadian markets. Since we are a private lender, we can be creative and very responsive, often providing you with the financing commitment you need in a matter of days.
Construction bridge financing
Our particular specialty is bridge financing solutions and commercial construction. The projects we finance range from $500,000 to $5,000,000. We typically provide lending for the following kinds of developments:
– Home construction financing
– Income property construction financing
– Multi-unit and apartment financing, both new builds and renovations
– Commercial and industrial construction financing
– Condominium construction financing (with the exception of Toronto)
Our bridge financing client solutions
We provide financing to borrowers across Ontario. A good proportion of them are experienced builders and developers, but we also serve entrepreneurs building homes for themselves and business owners with strong real estate equity.
If you fall into one of these groups, HarbourEdge can likely fill your private mortgage needs.
HarbourEdge bridge financing solutions are unique
The difficulty in finding a lender that is experienced in construction mortgage financing as well as responsive and able to provide a quick turnaround on your financing needs.
Thanks to our Team members' extensive backgrounds in institutional finance, construction, development and real estate, we know the small-to-medium construction market like no one else. We spot opportunities more quickly and routinely help our Borrowers to reduce their overall costs. Show us your construction plans and budget, and chances are good that we can help you find efficiencies.
The other value-added service that we provide for our bridge financing customers is project management support. We will pay your trades directly, on a scheduled basis, for the duration of your construction project. As construction progresses, we perform site inspections and issue payment for work performed according to schedule and budget. It's a service that has enabled many of our clients to negotiate better trade rates and to concentrate their energy on non-administrative aspects of the project.
Your long-term bridge financing partner
HarbourEdge has earned the trust of Mortgage Brokers and Borrowers across the country. We are agile, responsive, and our terms are very clear. When we see a deal that we like, we issue an Offer of Financing so that you know exactly what is required to obtain the funds you need. We do not charge prepayment penalties.
Make HarbourEdge your long-term bridge financing partner. For more information, please contact us today.
HarbourEdge Centre
40 Huron Street, Suite 200
Collingwood, Ontario L9Y 4R3
HarbourEdge Capital Corporation
Copyright © 2023. All Rights Reserved.
Privacy Policy
* Investment return will fluctuate over time. Past performance may not be repeated.